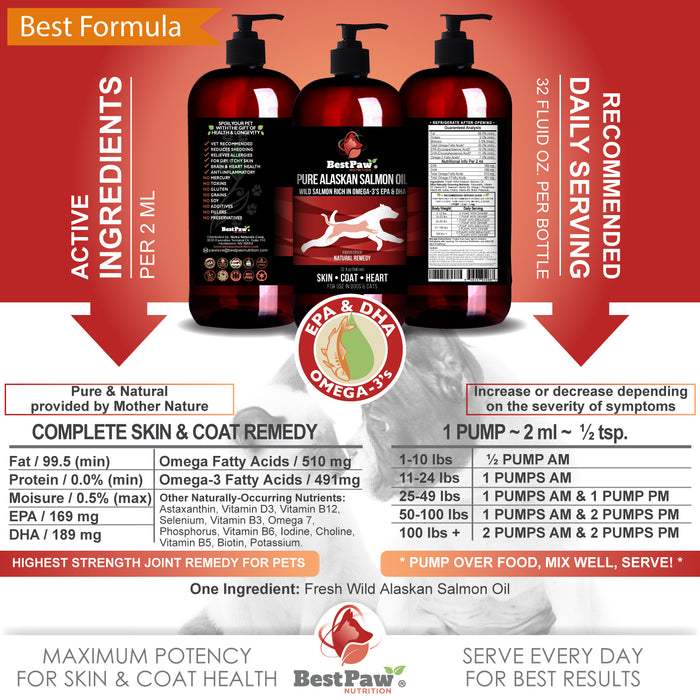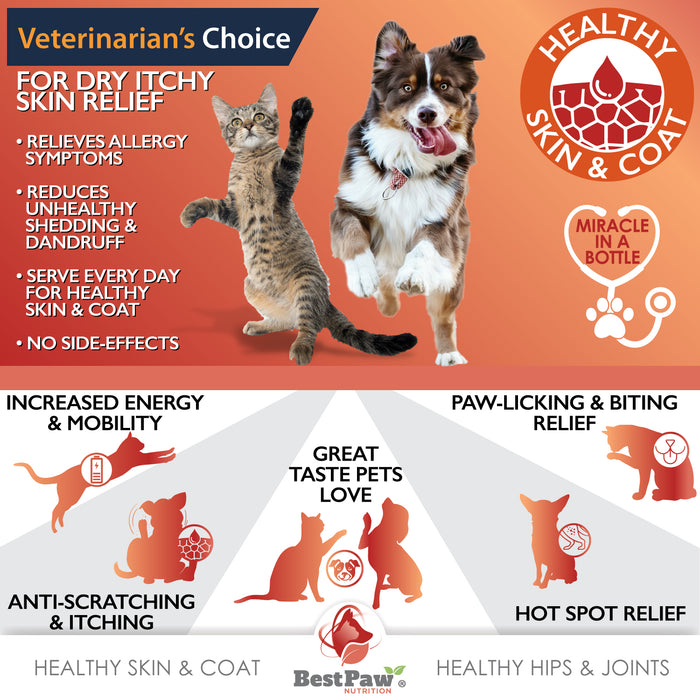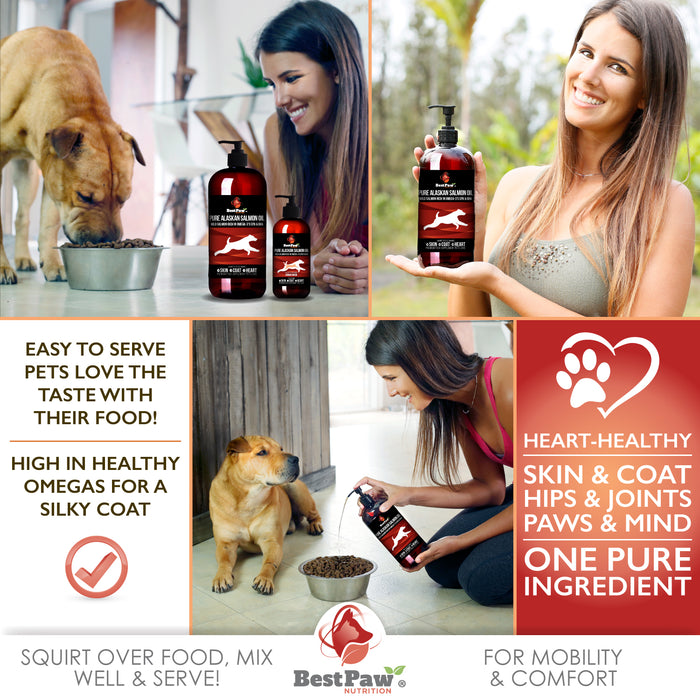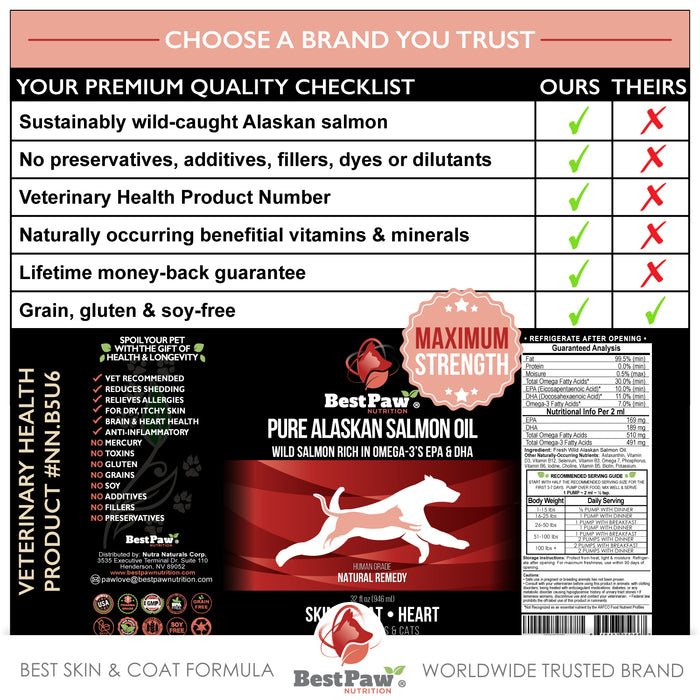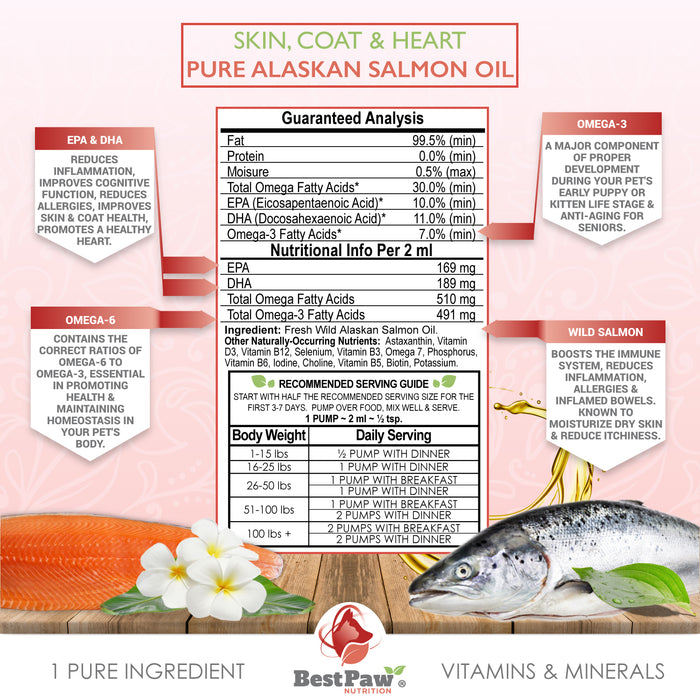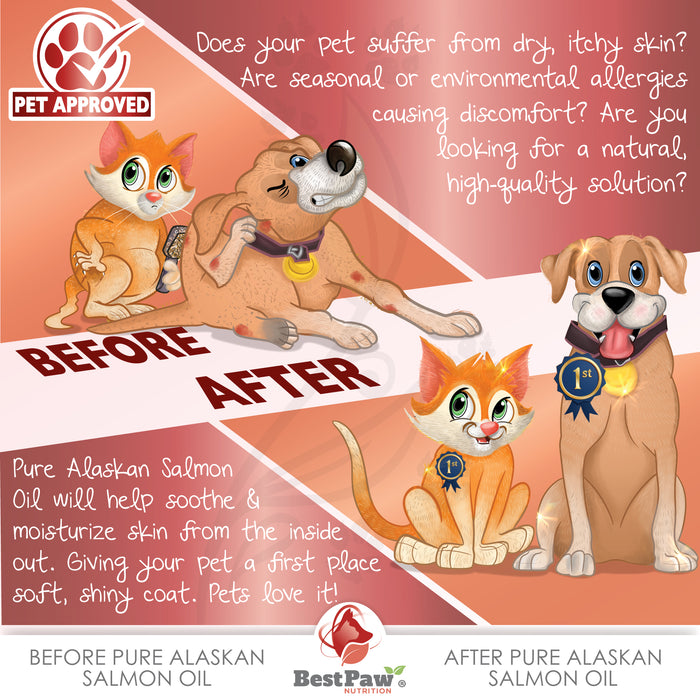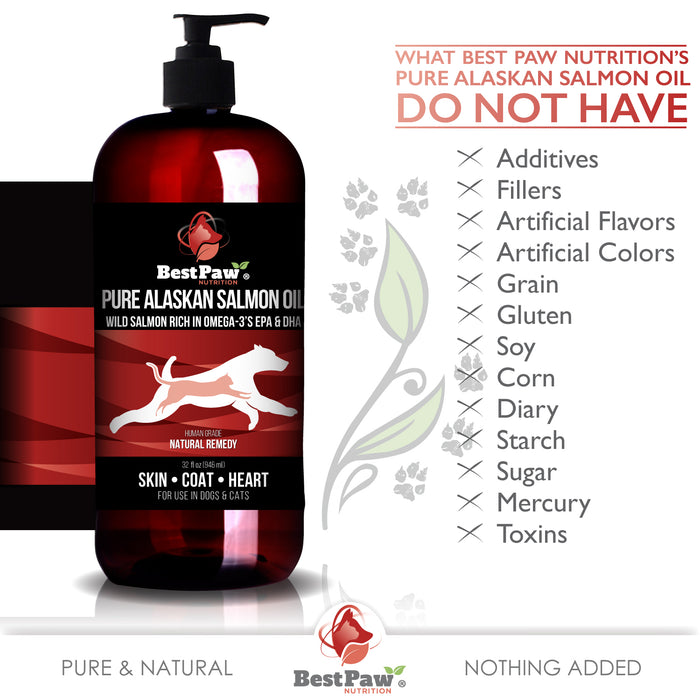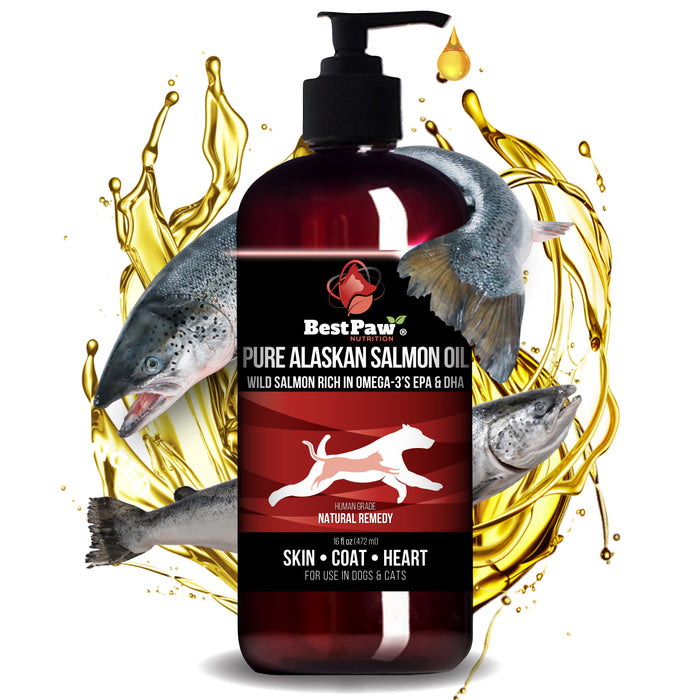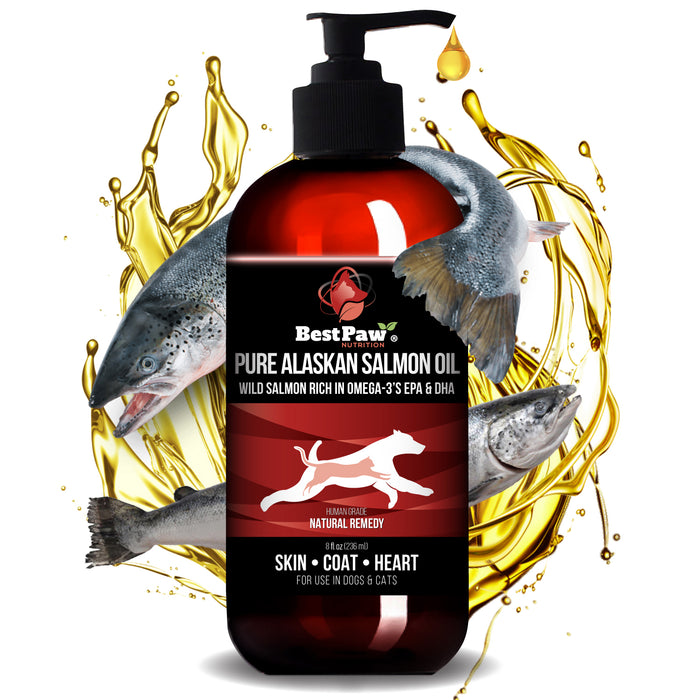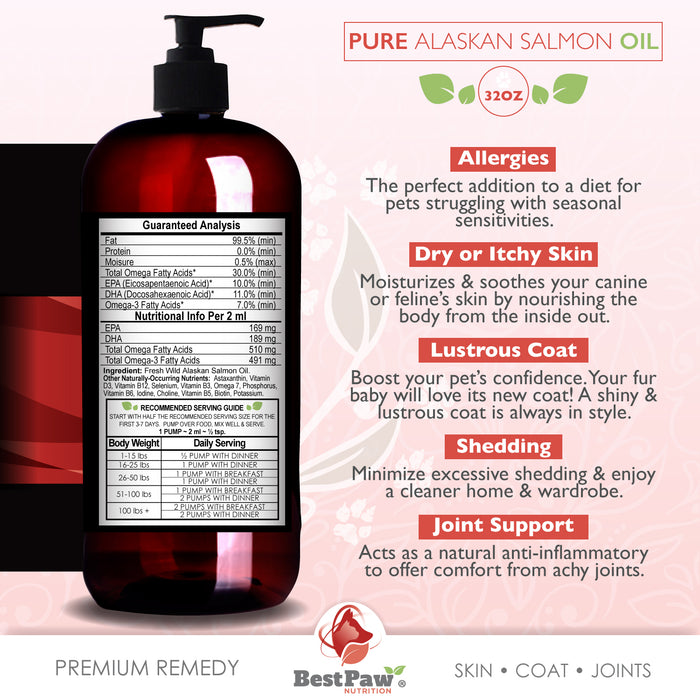 Pure Wild Alaskan Salmon Oil
32oz, 16oz  8oz size bottles of pure Wild Alaskan Salmon Oil! Naturally occurring nutrients within the purest Alaskan Salmon oil from only wild fish to provide the powerful Omega 3 fatty acids and the lesser talked about Omega 7 fatty acids for skin and joint health while supporting the metabolism.
This is why it takes 4-6 weeks of consistent use at the weight recommended serving size for any changes to begin to be seen. Always start your pet with half their weight range serving for the first 7 days to give them time to adjust to the new nutrients coming in. For best results, serve no earlier than 10 minutes before a meal or serve with a meal.
✔️Provides clean and biologically available Omega fatty acids and other nutrients
✔️Provides the lipid resources to naturally heal and restore skin, joints and assist in proper metabolism
✔️Healthy ratio of higher Omega 3 fatty acids and lower Omega 6 fatty acids
✔️The best salmon oil for dogs and cats
✔️Addresses inflammation and damaged skin, joint tissues and vital organs
✔️100% pure oil, no diluents, fillers, preservatives or chemicals
✔️Not chemically altered, it will smell like fish
✔️Convenient liquid pump bottle 
✔️BPA-free pump and bottle
✔️Requires Refrigeration
Please know: We are ALWAYS happy to help. If you ever have any questions, comments or concerns about your bottle please send us a message on our Live Chat, Facebook Messenger or send us an email to pawlove@bestpawnutrition.com 

We really do care about the pets we serve, and it is our mission to make a paw print in the pet world by bringing quality products back into the market, education to the world about the role of nutrition in the daily life and the power back into the hands of the pet parents out there to make fully informed choices for their fur families. We will keep on barking and yowling day and night to be heard and make a difference to as many pets out there as we can.