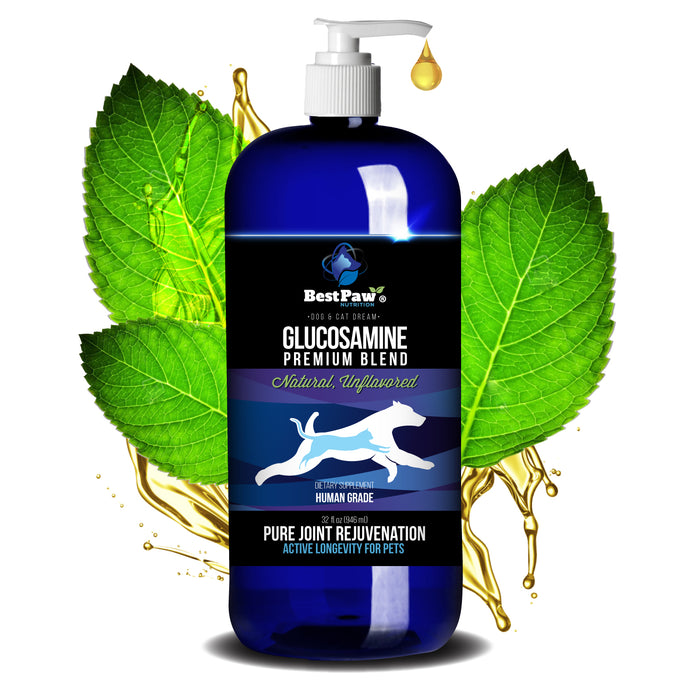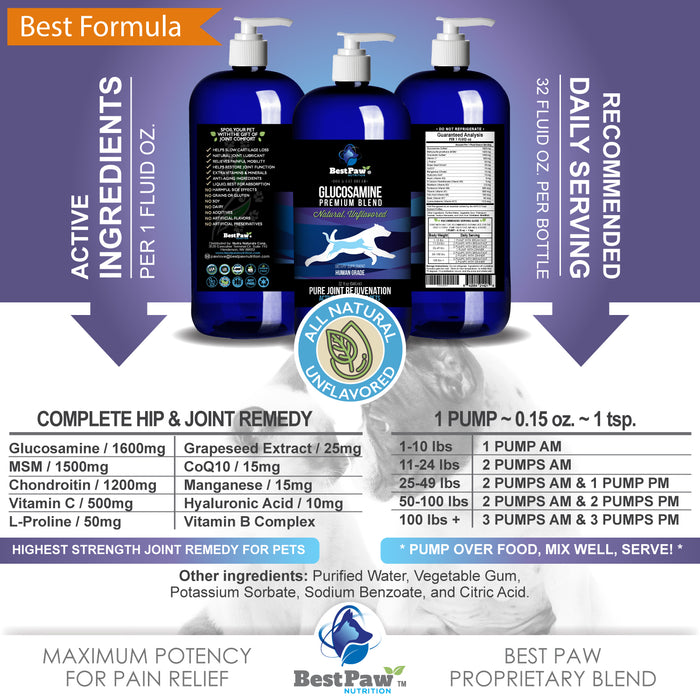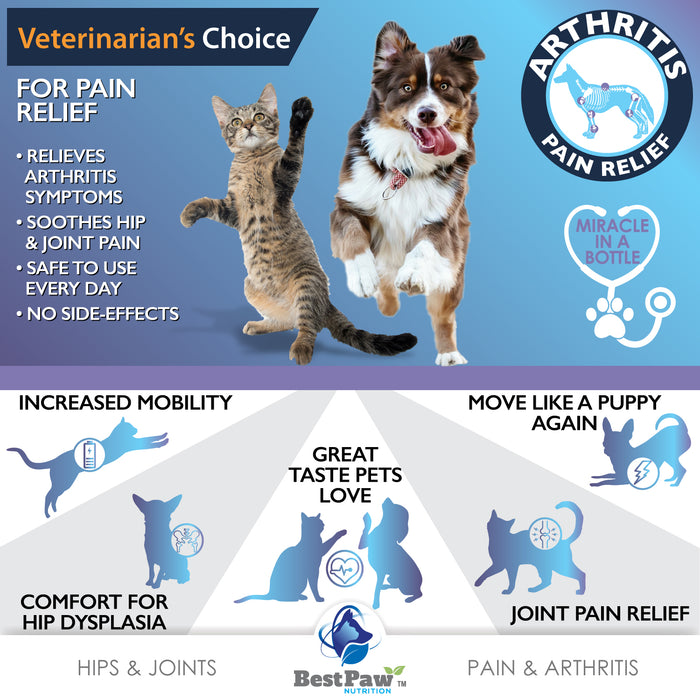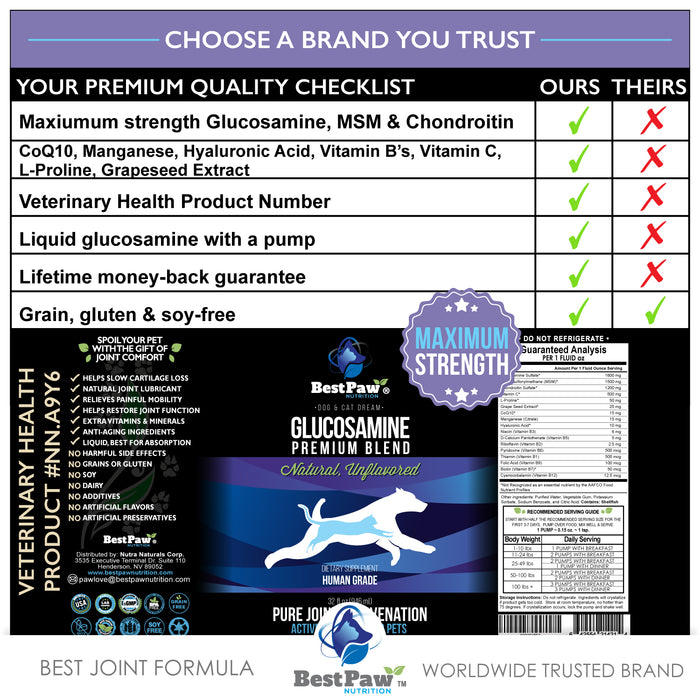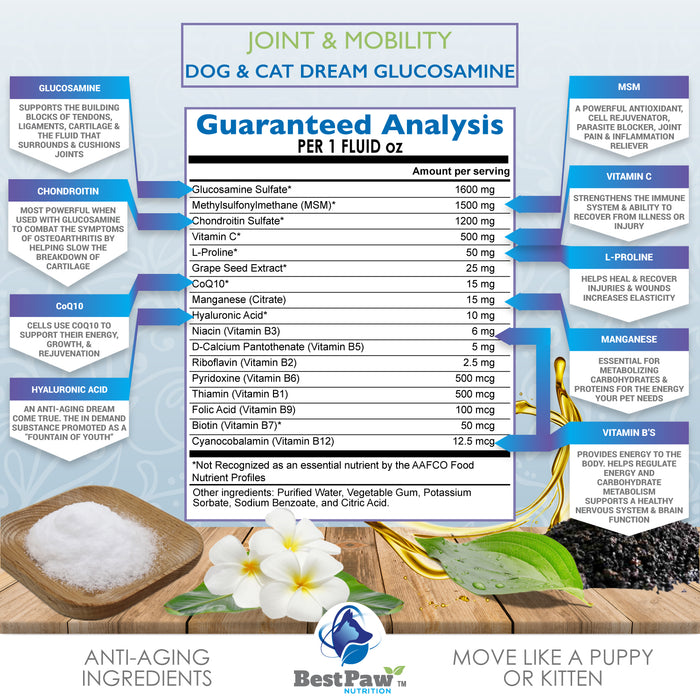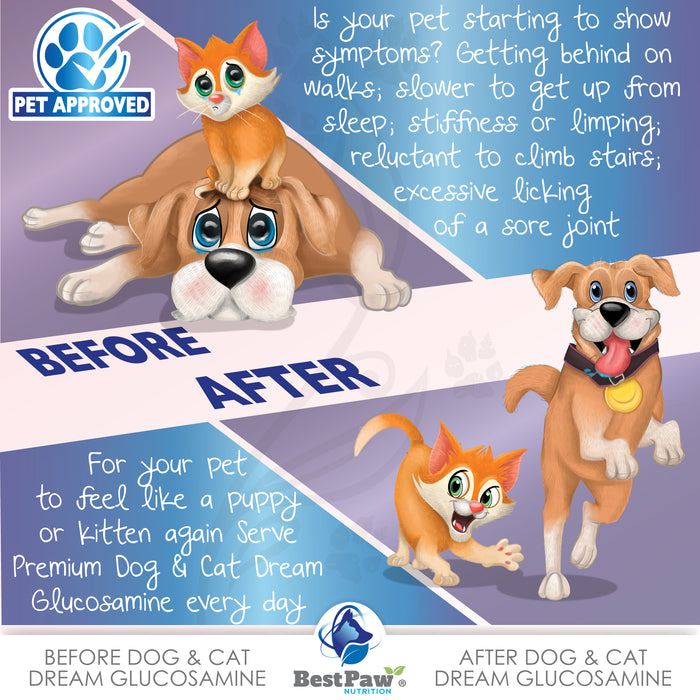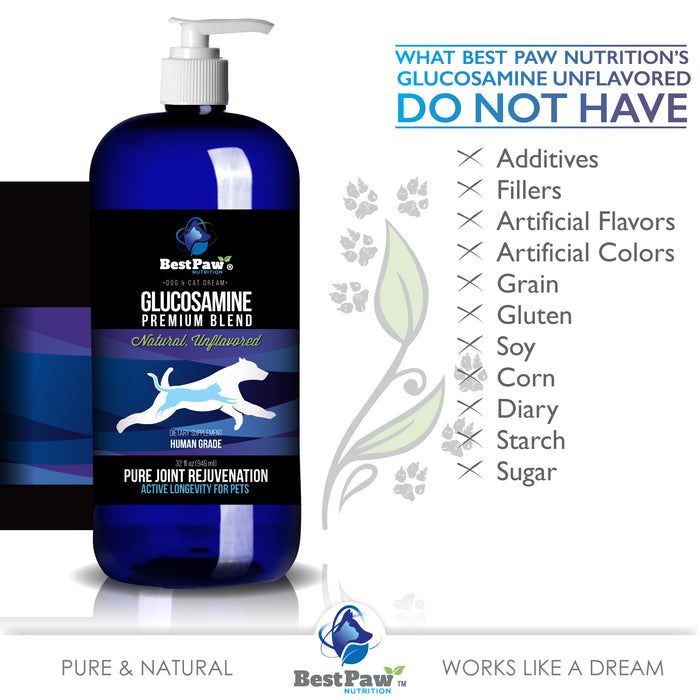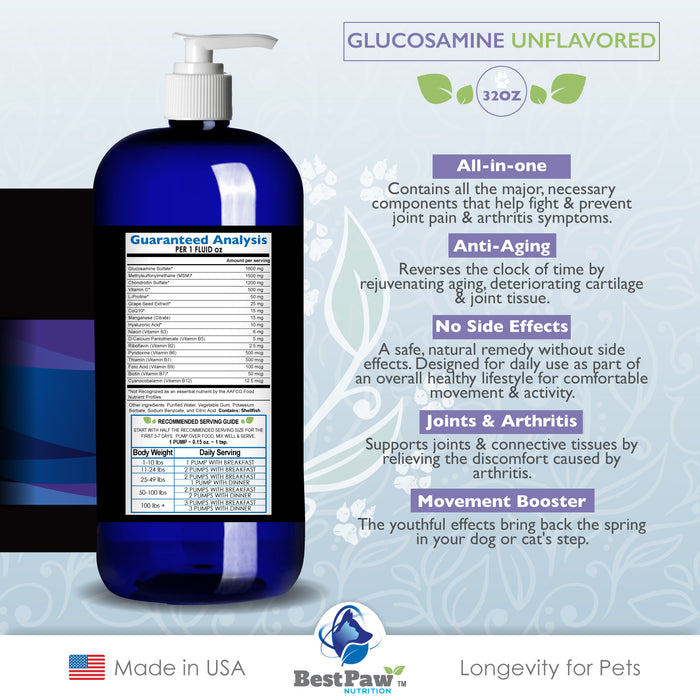 Premium Dream Glucosamine Unflavored
The 32-ounce bottle of our exclusive formula to Best Paw Nutrition with the vital nutrients to tackle existing inflammation and restore soft tissues in the body such as the ones for joints! The core joint formula provides nutrients to the body just like food does to give the body the resources to work with.
This is why it takes 4-6 weeks of consistent use at the weight recommended serving size for any changes to begin to be seen. Always start your pet with half their weight range serving for the first 7 days to give them time to adjust to the new nutrients coming in.
✔️Provides Glucosamine, Chondroitin, HA, and MSM the critical ingredient combination for soft tissues
✔️Provides the resources to naturally heal and restore soft tissues such as cartilage, ligaments, tendons, and joint lubricants
✔️Provides extra nutrients to lower existing inflammation for the entire body
✔️The best glucosamine for dogs & cats
✔️Convenient liquid pump bottle
✔️BPA-free pump and bottle
✔️No Refrigeration
✔️No added flavorings of any kind, based in purified spring water
Please know: We are ALWAYS happy to help. If you ever have any questions, comments or concerns about your bottle please send us a message on our Live Chat, Facebook Messenger or send us an email to pawlove@bestpawnutrition.com 

We really do care about the pets we serve, and it is our mission to make a paw print in the pet world by bringing quality products back into the market, education to the world about the role of nutrition in the daily life and the power back into the hands of the pet parents out there to make fully informed choices for their fur families. We will keep on barking and yowling day and night to be heard and make a difference to as many pets out there as we can.