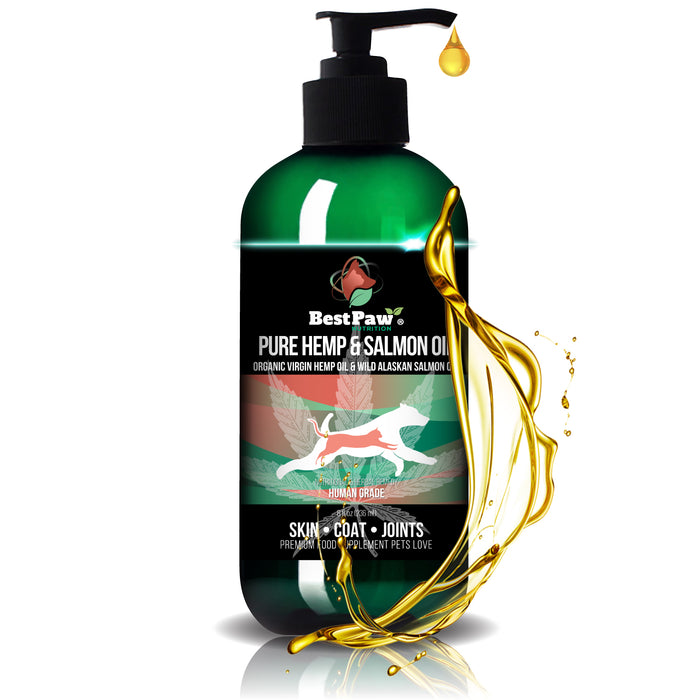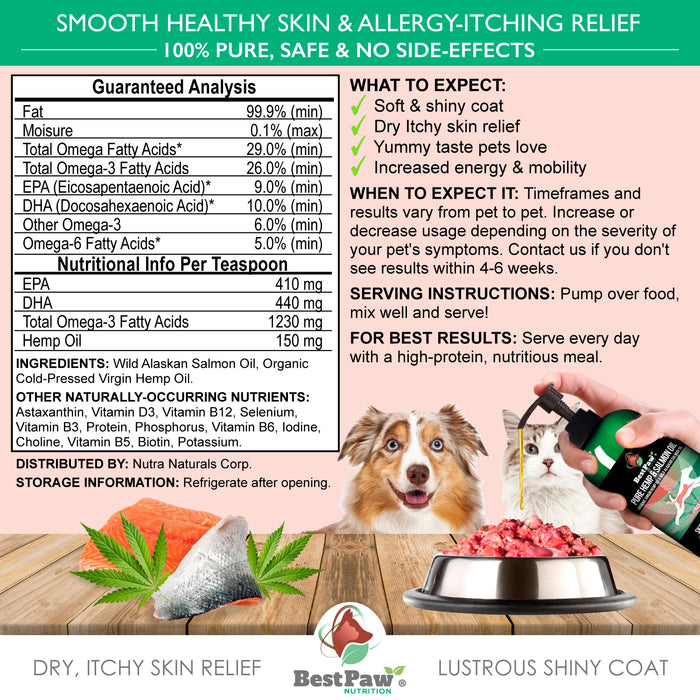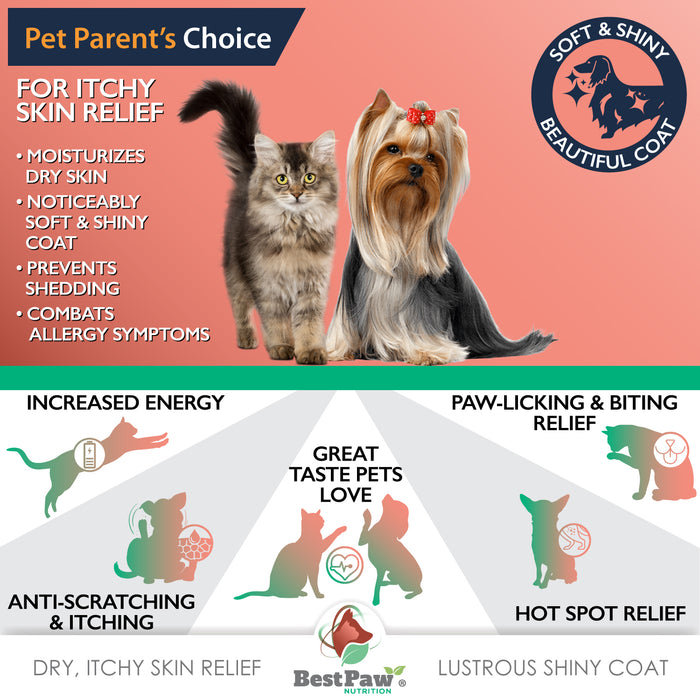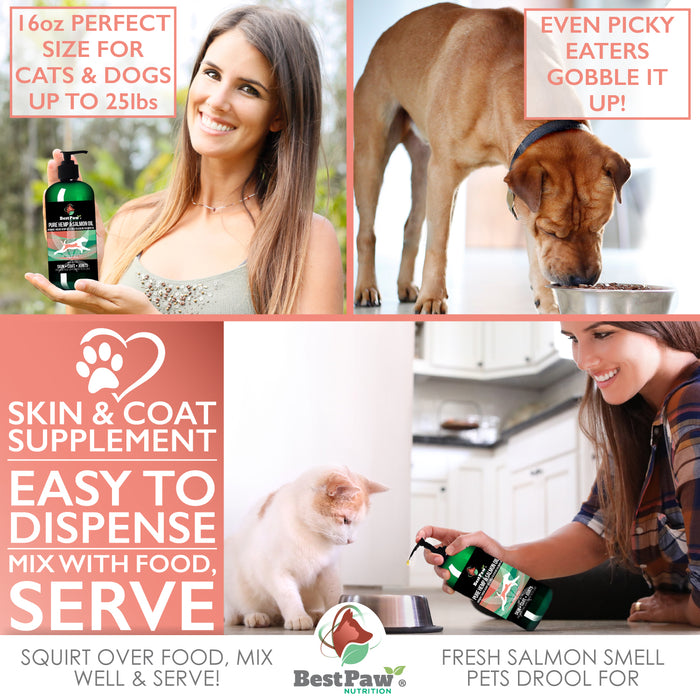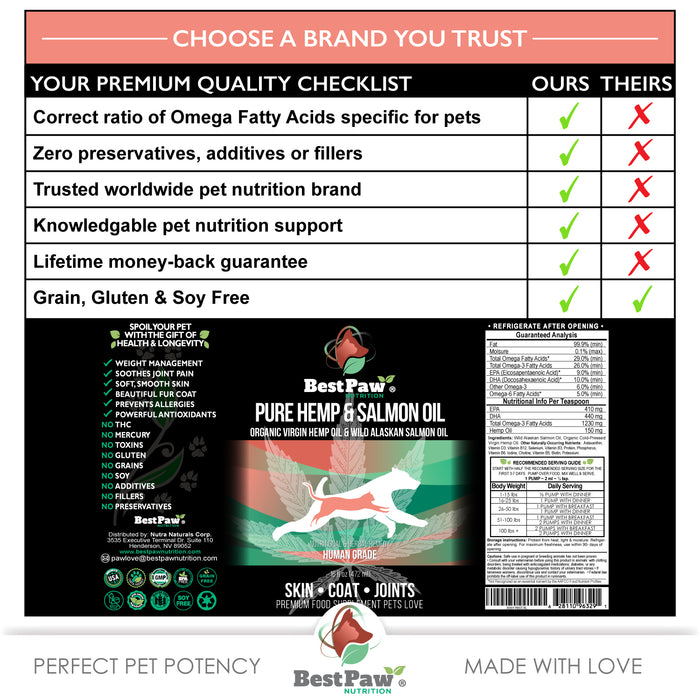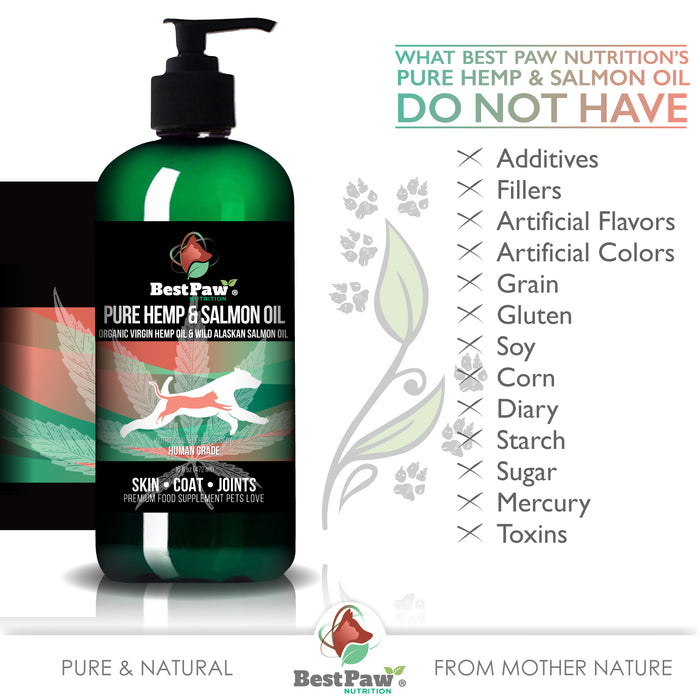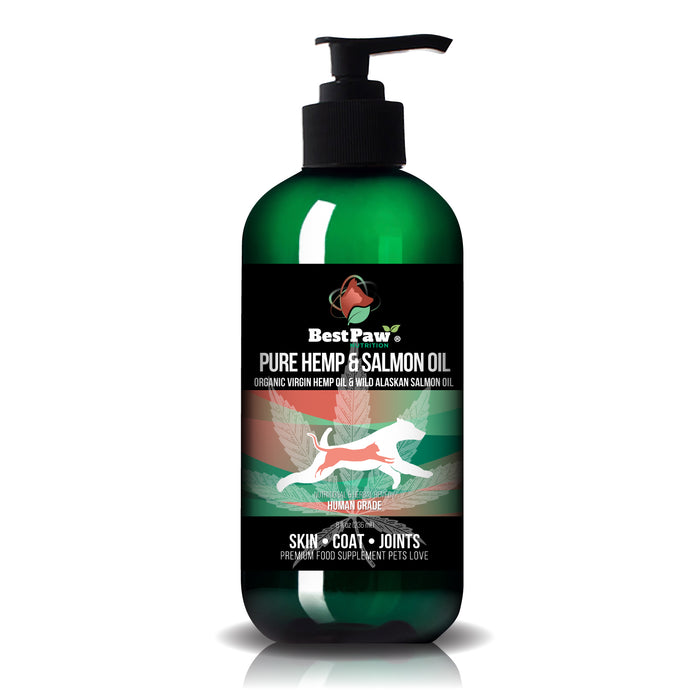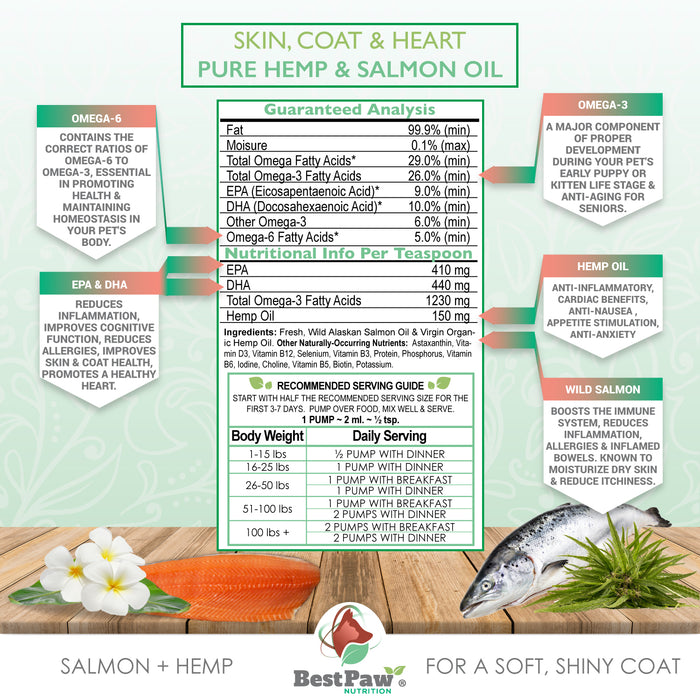 Organic Hemp + Wild Alaskan Salmon Oil
Best Paw Nutrition's Pure Hemp & Salmon Oil for Dogs & Cats works to help relax your furry friend with a natural and safe remedy.
Hemp & Salmon Oil may help pet's with their anxiety, fear, skin & coat! Do what's right for your fur family and give them a professionally formulated supplement to assist them with quality relaxation and the well-being that they deserve.
BENEFITS
1.EASY TO ADMINISTER - You need not worry about facing a difficult time in feeding your dog or cat with our Pure Hemp & Salmon Oil. All you need to do is pour some drops over your pet's food all is set.
2.SUPPORTS SKIN HEALTH - Are your pets suffering from dry, itchy, or irritated skin? If yes, then not to worry as this nourishing formula contains rich Omega fatty acids to give your pets skin a healthier appearance.
3.100% ORGANIC - Gluten-free dietary supplement is completely safe for dogs and cats of different breeds and sizes.You can rest assured that our supplements are FREE from fillers, additives, preservatives and harmful chemicals that may affect your pet's health or cause allergies.
4.HEART & IMMUNE SUPPORT - The Omega-3 content in this blend may support the heart and immune system to promote overall wellness and vitality for your furry friend.
5.STIMULATES THE APPETITE - Does your furry friend seem like it has lost all interest in eating? Our hemp oil formula naturally restores your canine or feline friend's appetite while providing relief from digestive discomforts, such as nausea, bloating and gas. Given its appetite-stimulating effects, this supplement is perfect for senior dogs and cats as they require complete nutrition from the food they eat in order to stay healthy at all times.