Don't Let Your Dog Sleep with You or Your Family
Until You Follow These Tips
1. Brush and groom daily. 

Deep brushing will help distribute your pet's natural oils over the skin and coat. 
The circulation to the underlying skin will help keep the skin rejuvenated. While grooming, you'll also be removing dead hair before it has the chance to invade your home.  
2. Use a good dog hair removal tool. 
Unlike grooming brushes, dog hair removal tools will actually help extract excess fur. There are many de-shedding tools that make excess hair removal a cinch. Use a de-shedding tool 1-2 times per week. 
3. Bathe consistently, not too often. 
Unless your pet is dirty, don't bathe more than once every three weeks. This will help prevent the skin from drying and releasing more hair. Avoid synthetic and human shampoo sold in the marketplace. Choose a shampoo and conditioner with gentle, natural ingredients. 
4. Rotate Omega-3s from fish oil. 
Adding high-quality, wild fish oils to the diet is the magic potion for anti-shedding. The new, life-changing strategy for skin and coat health is Fish Oil Rotation. You're going to find this the most effective way to nourish the skin. Thus, reducing unwanted, unnecessary, excessive shedding. 
5. Detoxify and balance your dog's gut. 
Bad bacteria in the gut. You can't see it, but it's likely there.  An unhealthy digestive system can damage and inflame the skin. A good pet probiotic will help detoxify and balance the gut. The body will then be able to absorb vitamins and nutrients. Resulting in healthy skin, a lustrous coat, and less loose hair. 
Beware beneath the fur and in the skin.
ATTENTION: Healthy skin is the key factor for anti-shedding success.
If you're like me and let your dog sleep with you, make sure you're taking precautions! Not too long ago, I wasn't too concerned about the dog hair my Felipe left behind. In the bed, on our furniture, in the car. You know, everywhere!
Until the day I brought my new baby girl, Gemini home. I'm overly cautious because my wife had two very rare conditions during her pregnancy. If my wife went into labor and Gemini tried to come out on her own, she wouldn't have made it out alive. My wife's life was also in jeopardy.
The doctors had to take my baby out early, which saved my girls' lives. After a successful c-section, I got to take my healthy baby girl home! She got to meet her other new family member, Felipe. He was very curious and wanted to be close to her right away.
Babies have sensitive skin and need as much of a germ-free environment as possible. It's very common for dogs to carry and shed dog dander, which can be highly contagious.
Felipe is going to be Gemini's best friend growing up. So, it's important to prevent his skin from being a good home for dog bugs. And control shedding as much as possible. Not only does shedding leave germ-infested hair, but it also leaves dirty dog dander full of bacteria. Not cool! 
Excessive shedding could mean that your dog's skin isn't healthy. Your dog may be lacking essential nutrients. Particularly, different sources of Omega-3 Fatty Acids. Keep your dog's skin in good condition with salmon oil and fish oil. This will help prevent shedding and dandruff.
I like having peace of mind when I cuddle my family.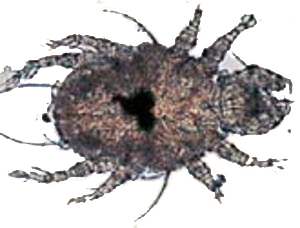 Walking Dandruff is very common, highly contagious, and totally gross! These disgusting mites cause flaking of the skin, which actually moves. Hense, walking dandruff. They can spread from dog to cat, to person, even to baby. They cause itchiness, dandruff, hair loss, and red skin patches. 
You'll want to prevent these skin invaders from creeping up on your home or family. Keep the skin nourished from the inside out with the Fish Oil Rotation Technique. Keep your pet's body's immunity strong by adding high-quality probiotics daily. 
Mange (skin mites) Your dog may not show any signs of these nasty little devils. They can develop in damaged skin, pets with poor immunity and even healthy pets. They are highly contagious to humans and other pets. They can cause intense itching and your dog to itch or bite himself. They aren't something you want creeping around your house or family members. 

I keep Felipe on a strict Fish Oil Rotation Technique to keep his skin healthy. Those nasty buggers are less attracted to a healthy skin environment.  If you suspect your pet already has mange, contact your veterinarian right away.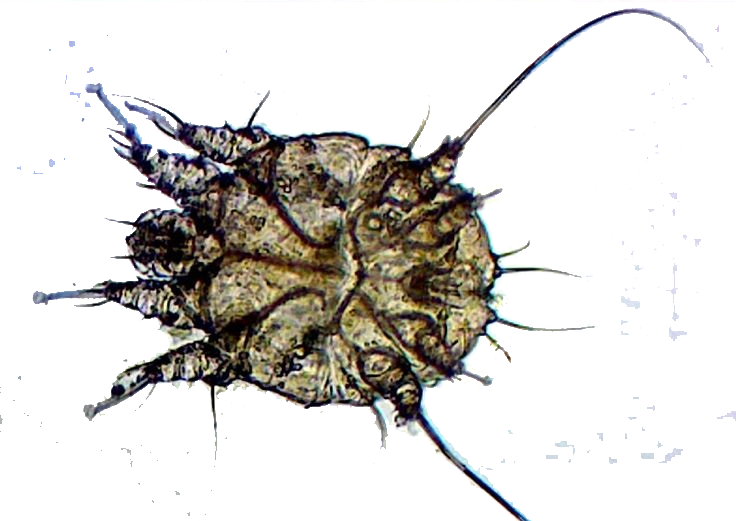 How to do the Fish Oil Rotation Technique.
The ultimate home remedy to reduce shedding and dandruff. An advanced, yet simple technique called Fish Oil Rotation. This is by far the most effective way to decrease dog dander.
How to do the Fish Oil Rotation Technique. Serve daily: One day, Pure Alaskan Salmon Oil followed by one day, Pure Omega Fish Oil. Continue this rotation every other day. Yep, it's that simple!
How it works. Rotating the different species of wild fish oil every other day provides an extra boost to the body. Supplying different sources of essential fatty acids keeps the skin nourished. Creating an uninviting environment for dog bugs. Leaving the coat soft and shiny. 
Each species of fish offers unique Omega-3 benefits. When rotated, they are able to simultaneously combat inflammation of the skin. Lowering the skin's constant need to release unhealthy, dry fur. Finally, you can ditch the couch covers! 
Felipe always wants to be close.

Two bonus product recommendations.
This is a step many pet parents miss. Add Pure Digestion Probiotics Chews daily. They will help balance and detoxify the gut. Bringing the body's ability to absorb and distribute Omegas, vitamins, and minerals to a whole new level.
Replace all filler-packed treats. Most store-bought pet treats and food contain ingredients that will aggravate the gut and skin. Choose air or freeze-dried pure fish treats with one ingredient. Pure Salmon Mini Nibs are great for treats or meal toppers. With the essential Omega's that will support your pet's healthy skin.  
Daddy worries less about dog hair and germs on her pacifier.
Go all-natural with home remedies 
The biggest mistake pet parents make is looking for quick-fix solutions. It's easy to be tempted to try the supposed newest and greatest prescription drug. Promising to cure unhealthy, dry, itchy, allergy-prone skin. These drugs may appear to relieve skin discomfort, but they are only temporary. Medications are usually expensive and unsafe for continuous, lifelong use.

The Fish Oil Rotation Technique is the newest and greatest natural solution that I can vouch for. Designed to be safe for the pets we love for their lifetime. With your love, dedication, and patience, you can enjoy less shedding and. While your pet enjoys showing off his new, shiny fur coat. That's what fur baby love is all about!








"I cannot believe how much of a difference this has made and how fast it worked. He is also now shedding a lot less and his dry skin has completely cleared up and we aren't even done with the bottles. He loves it as well!"
-Bambi, Best Paw Nutrition customer
A POWERFUL ANTI-SHEDDING, ANTI-ITCHING GLEAM KIT FOR YOUR PET'S SKIN AND COAT REJUVENATION.
Today, 5% Off! Was $124.80, Your Price: $118.59 Plus, FREE delivery in the USA!
Your Gleam Kit includes Pure Omega Fish Oil (16oz), Pure Alaskan Salmon Oil (16oz), Pure Salmon Mini Nibs (1lb), Pure Digestion Chews (120 count).
100% Money Back Guarantee
Best Paw Nutrition takes your pet's best interest to heart.
All-natural remedies and human grade.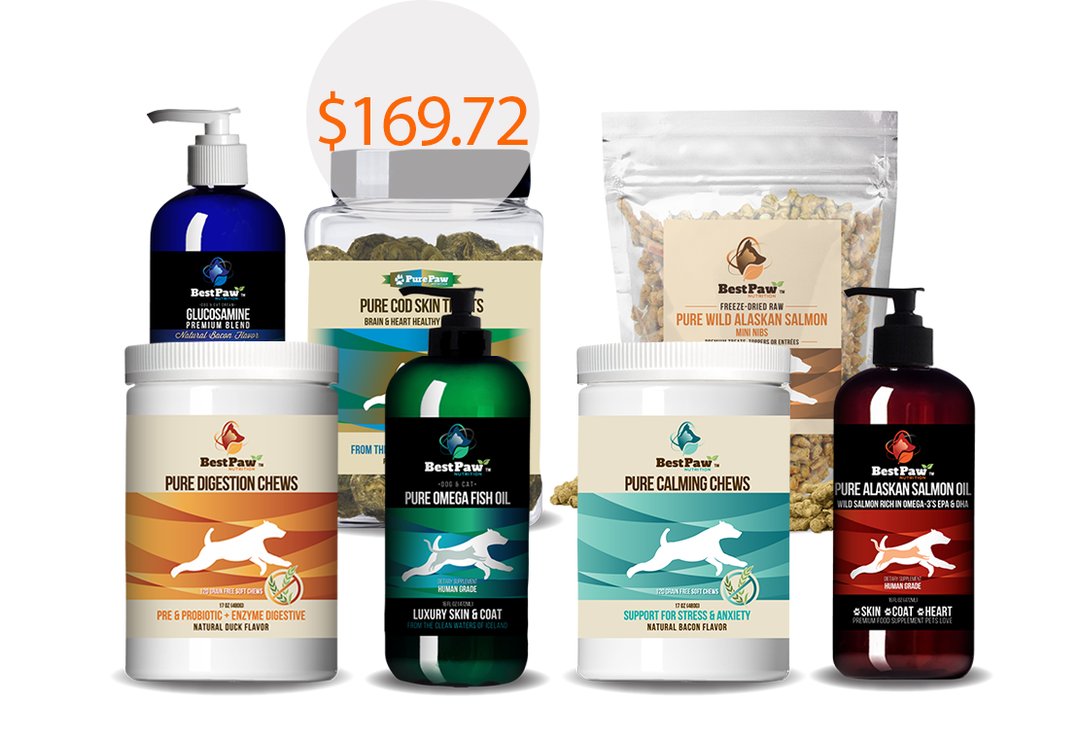 The Whole Body Delux Detox Kit
Today, 15% Off! Was $194.65, Your Price: $169.72
Plus, FREE delivery in the USA!
THE BEST PAW EXPERIENCE: PURE ALASKAN SALMON OIL (16 oz), PURE DIGESTION PROBIOTICS CHEWS (120 count), PURE COD SKIN TREATS, PURE OMEGA FISH OIL (16 oz), PURE SALMON NIBS (1 lb), PURE CALMING CHEWS (120 count), BACON FLAVOR GLUCOSAMINE (8 oz).


Skin, coat, joints, digestion, energy, eyes, mind, focus, calming and unconditional love. For all breeds and life stages.

Pamper the whole body from the inside out. 
Important to consider while you're pet is on the way to beautiful skin and coat.
There are some environmental and food allergies that can't be overpowered by home remedies. If you don't notice improvements while following these steps within four weeks, contact Best Paw and your veterinarian. 
All Best Paw Nutrition Products are made with love in the USA.
We care about making our products safe and healthy for your pet—and our planet. That's why we use no extra packaging. All bottles, jars, and pouches are BPA free, recyclable and reusable. 
Pets too can have allergies. If you suspect an allergic reaction, discontinue use, contact us and consult your veterinarian. 
Natural healing and holistic nutrition for the pet you love. 
Join our Best Paw Club for pet nutrition tips, discount codes, and more!
:|zpendofcontent|: