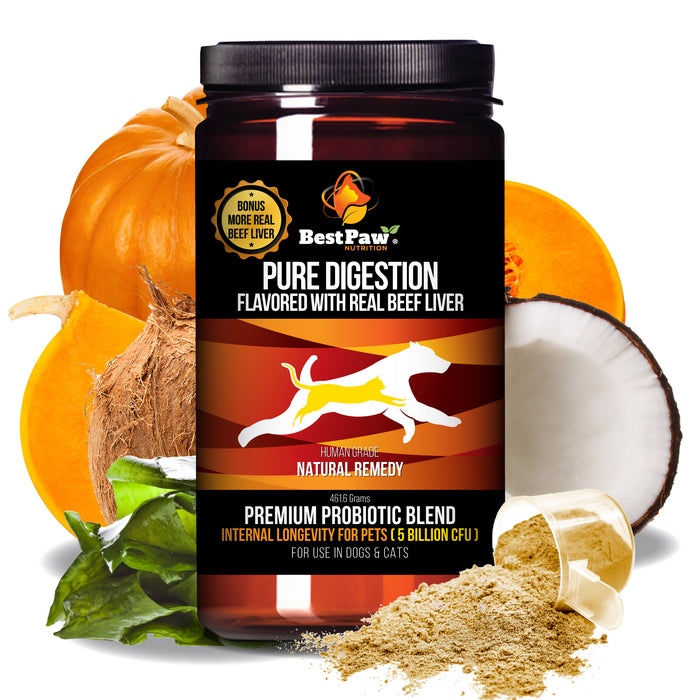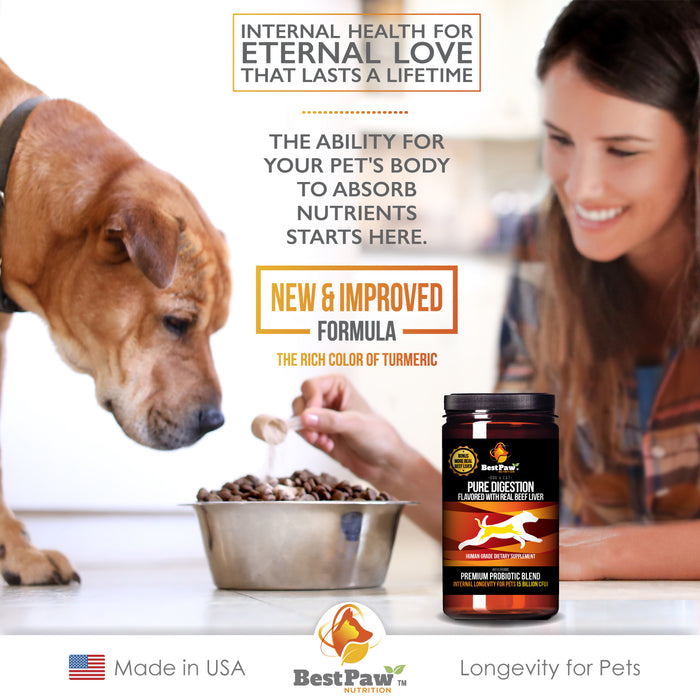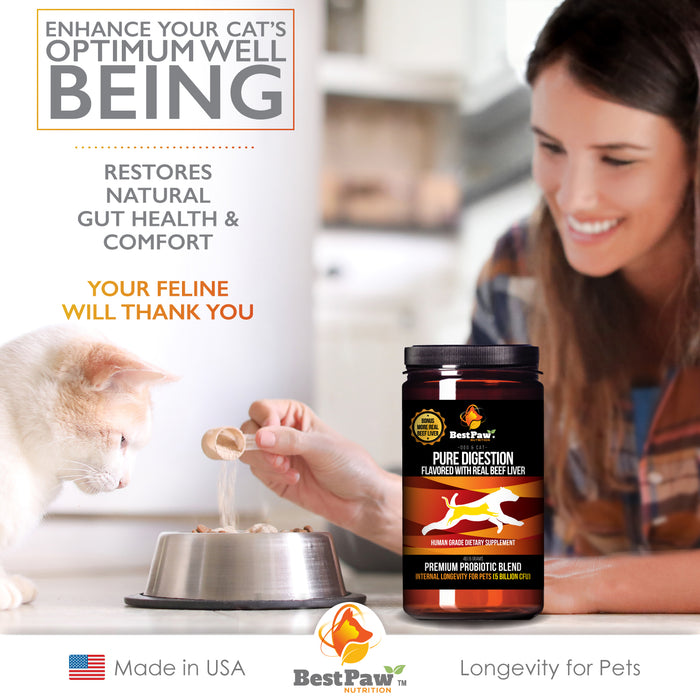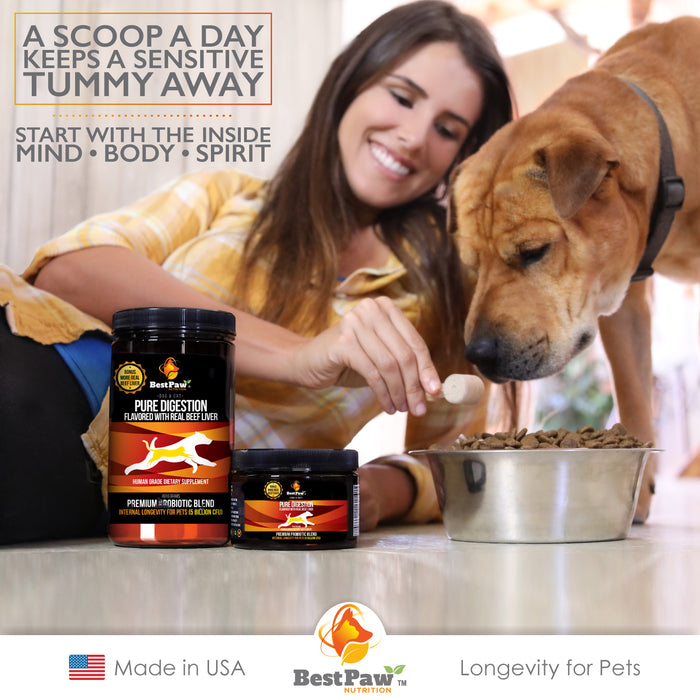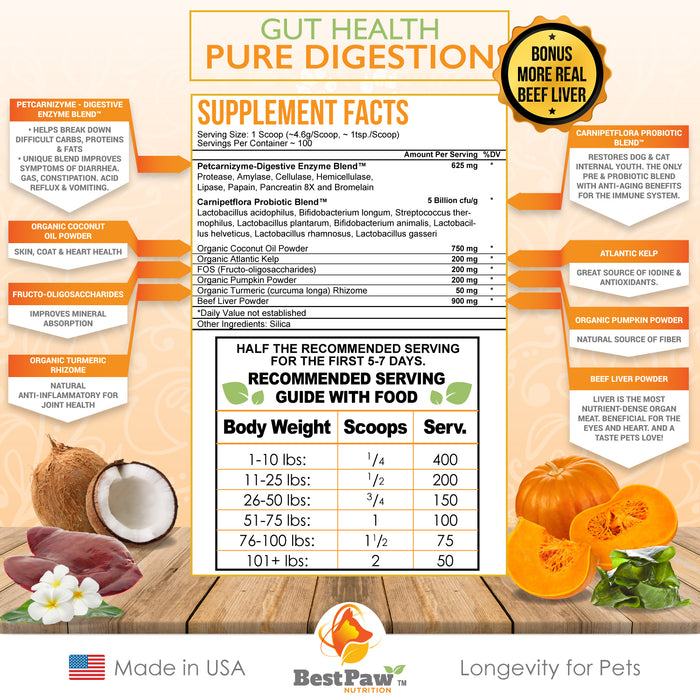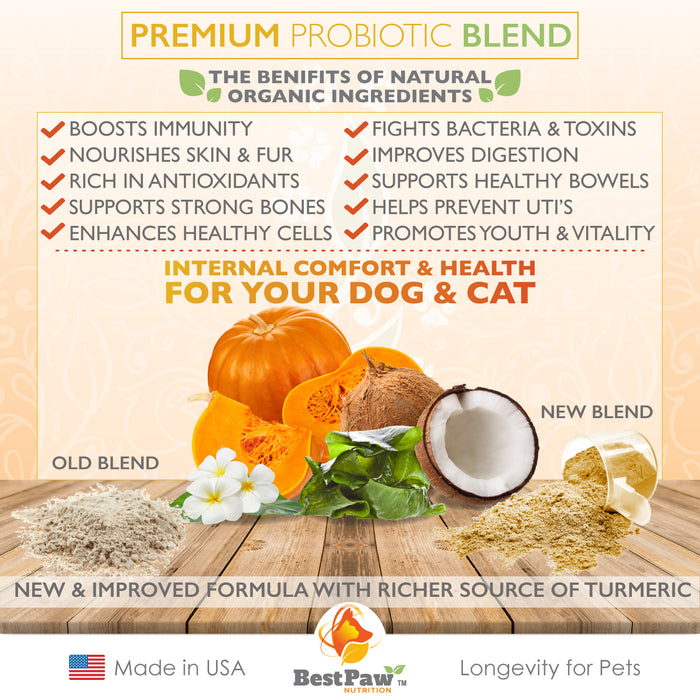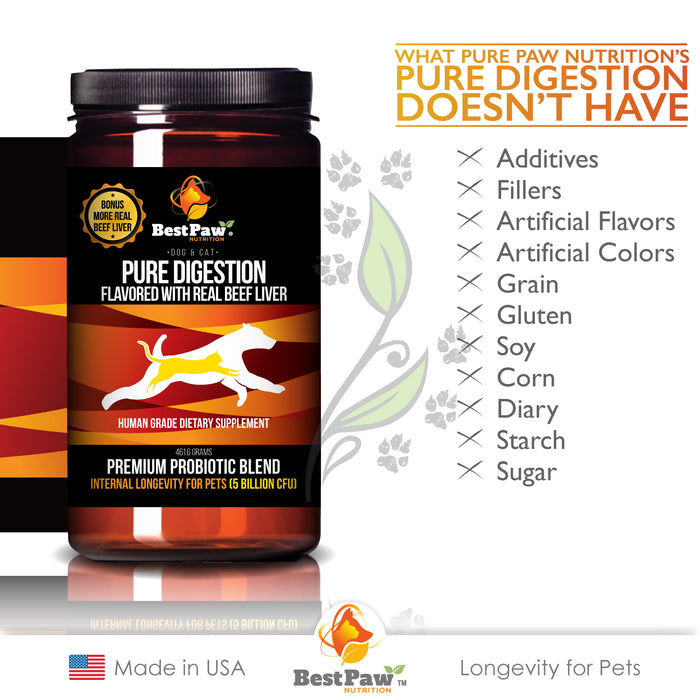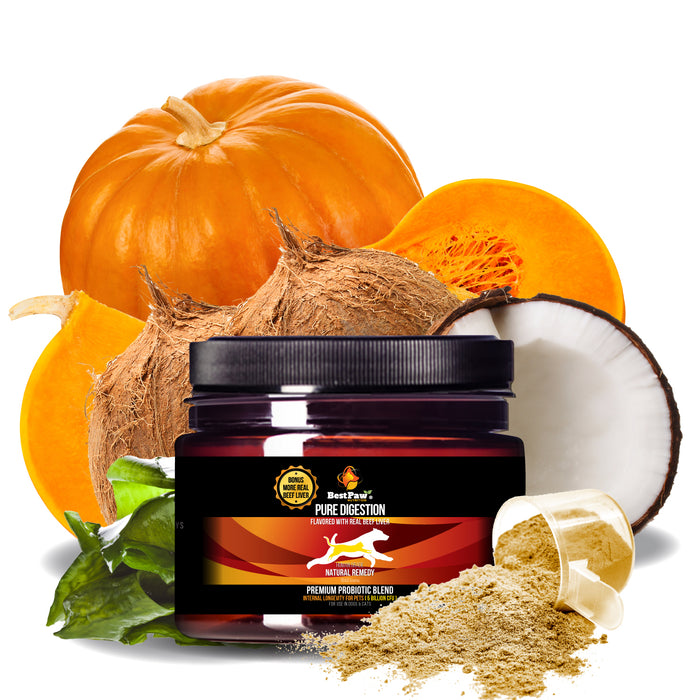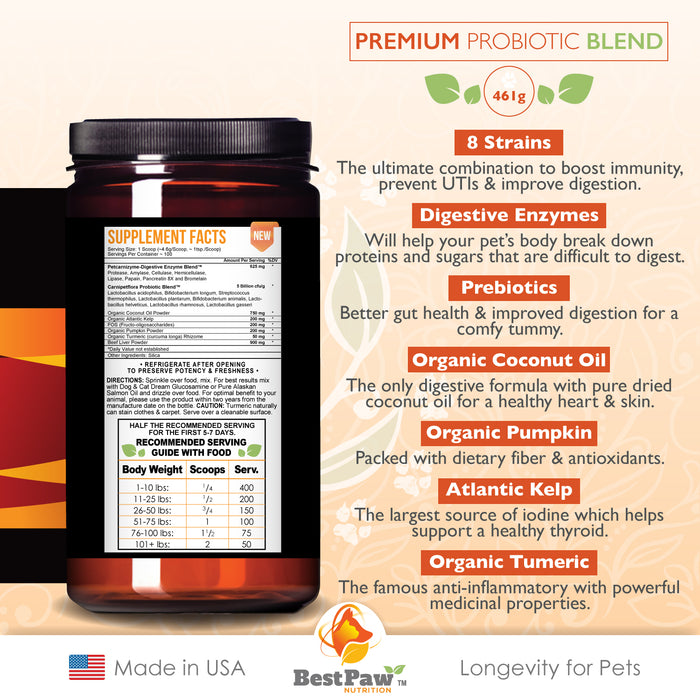 The most complete digestive aid for carnivore pets! Pure Digestion is the most encompassing digestive formula that takes into account how much the gut plays a role in immunity and providing nourishment to the body.
Digestive enzymes prepare food to be broken down by highly acidic stomach acid of pets. After time in the stomach with pancreatic enzymes and bile from the liver, the probiotics get to work turning food into nutrients, absorbing toxins from the body, and kicking out pathogenic microbes in both the small & large intestine to fortify the microbiome.
This is why it takes 4-6 weeks of consistent use at the weight recommended serving size for any changes to begin to be seen. Always start your pet with half their weight range serving for the first 7 days to give them time to adjust to the new nutrients coming in.

✔️Provides Digestive Enzymes optimal for carnivore pets
✔️Provides 8 key strains of Probiotics to optimize the carnivore digestive system and support pets on raw, home cooked, kibble and canned diets
✔️Provides Prebiotic Fiber to allow the probiotics to establish the microbiome of the gut
✔️Includes other powerfully beneficial ingredients such as turmeric, coconut oil and beef liver
✔️Boosts the immune system and stabilizes a healthy and balanced microbiome
✔️Assists kidneys through specific probiotic strains to help filter toxins from the blood
✔️Provides dental benefits as the kelp softens tartar and creates a protective barrier to resist plaque and tartar to sticking to the teeth
✔️Convenient concentrated powder form so small amounts provide huge benefits (Please serve according to the label!) 
✔️Refrigeration required
✔️BPA-free jar and scoop
✔️No added flavorings of any kind, in a base of real powdered beef liver to entice pets
✔️The best probiotic for dogs & cats
Please know: We are ALWAYS happy to help. If you ever have any questions, comments or concerns about your bottle please send us a message on our Live Chat, Facebook Messenger or send us an email to pawlove@bestpawnutrition.com 

We really do care about the pets we serve, and it is our mission to make a paw print in the pet world by bringing quality products back into the market, education to the world about the role of nutrition in the daily life and the power back into the hands of the pet parents out there to make fully informed choices for their fur families. We will keep on barking and yowling day and night to be heard and make a difference to as many pets out there as we can.