Natural healing and holistic nutrition for the pet you love. 
Why You Need To Rotate Your Pet's Protein Sources 
Starting Today
1. Nutritional Makeup Of Different Animals Is Different: Diversity and variation are key to healthy living. Every prey animal we eat or feed to our pets is made up of different nutrients than another animal. 


So where fish are amazing for omega 3 fatty acids which is great for skin and brain health, beef liver is amazing for naturally and bioavailable forms of iron which support healthy blood cells! 
Just like we humans don't want the same food over and over again neither do our pets. Rotating protein sources can avoid a bored pooch or purrbean and support a healthy balanced diet. 
2. Keep Your Fur Buddy Excited for Mealtime:  Keeping it fresh and fun for our pets by serving different foods is a great way to keep your pet interested in what's for dinner. This can help many picky eaters salivate for every meal.

Often times, when it's time to eat pets will dance or wait nearby watching in anticipation while as their meal is prepped. As cats or dogs watch this, it is a form of bonding time for you and your snuggle bean.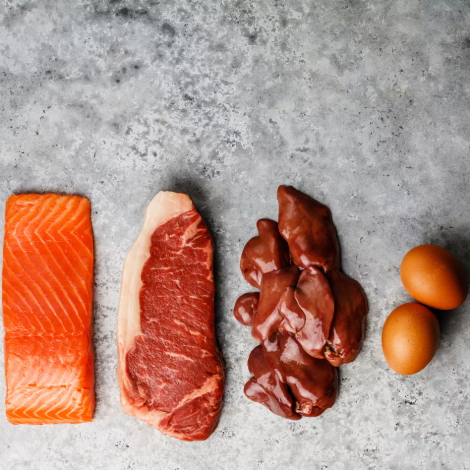 3. Seasonal Buys Have Benefits: Now for the part that is all you. By rotating foods not only is it supporting a healthy pet by allowing an actually balanced diet it also helps with the wallet.

Often times certain meats are only seasonally available like lamb is a springtime meat where goose or duck is most often found closer to Christmas time for the holidays where prices are a bit more reasonable because of supply and demand. 


In summary, keeping these three things in mind, it will make affording raw or home cooking for your pets easier and healthier, your pet will be delighted at mealtime, your bonding experience will be irreplaceable, your pet's nutritionally charged body will look strong and healthy making all the dogs at the dog park green with envy. 




And you can smile with pride knowing you are no longer blinded by the fog Big Kibble likes to use in the media about pet food. By choosing the ingredients you feed your cat or dog you get to avoid all the gross ingredients that many people think are ok or even healthy! Which, don't you want to share some of that knowledge with a friend? By clicking here you can access our article about the top 5 foods that could be killing your dog or cat and send it to a friend or family member.

Check Out Adam's Video! Forgive Him, He's A Little Passionate! ;)

If you want to try healthy protein-packed treats to complement your pooch's raw diet, check out these pure fish treats! They are dried, so there's no need to go to the market and there's no need to worry about seasonality or shelflife. 

Natural healing and holistic nutrition for the pet you love. 

Join our Best Paw Club for pet nutrition tips, discount codes, and more!

:|zpendofcontent|: